La conocida productora Lionsgate quiere revivir las sagas de Blair Witch y de Leprechaun, siendo ella dueñas de las franquicias.
Para la productora, ambas sagas están lejos de estar muertas. En 2016 se estrenó una nueva entrega de Blair Witch con unas valoraciones mixtas, mientras que Leprechaun lanzó su octava entrega en 2018. Sin embargo, las últimas producciones no tuvieron tanto éxito como esperaban, pero Lionsgate sabe que tiene franquicias de mucho renombre en el género del terror y está explorando nuevas posibilidades.
Blair Witch
EXCLUSIVE: Begin prepping these pitches, style scribes, as a result of it feels like Lionsgate is able to enterprise again into the woods once more for one more BLAIR WITCH PROJECT, since good IP is rarely really useless within the Streaming Age… https://t.co/AGfumgwjT8 pic.twitter.com/68WrjoWkCf

— Jeff Sneider (@TheInSneider) April 18, 2022
Las fuentes afirman que Lionsgate ya se encuentra trabajando en una nueva entrega de La Bruja de Blair, aunque es difícil determinar si se trata de u movie de estilo mockumentary o si apostaran por un movie estilo cinematográfico.
Los creadores Daniel Myrick and Eduardo Sanchez, en su época, tenían planes para que la franquicia se expandiese a nuevas historias y spin-offs, pero Lionsgate tuvo otros planes.
Leprechaun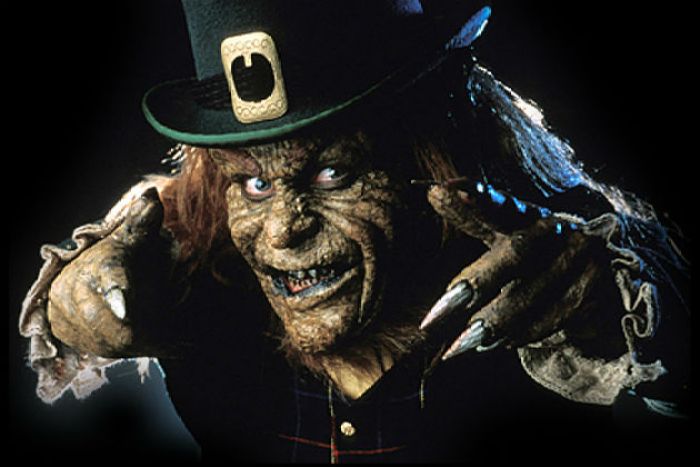 La saga tiene 8 películas, muchas de las cuales han pasado sin pena ni gloria. Sin embargo, el personaje divertido y grotesco sigue siendo las pesadillas de muchos.
El director Darren Lynn Bousman (Noticed II-IV, Repo: The Genetic Opera, Spiral: From the Guide of Noticed) dijo en muchas ocasiones que el tenia ganas de hacer una entrega de Leprechaun, y que contaría de nuevo con Warwick Davis.
''Yo haría una secuela más directa de la franquicia Leprechaun", dijo Bousman el año pasado. "No la reiniciaría. No quiero hacer eso. Exigiría que Warwick Davis volviera. No lo haría sin él". Bousman añadió en esa charla: "No intentaría cambiar el tono. La haría igual de disparatada y loca. Estaría entre la primera película y Again 2 tha Hood. Estaría en algún lugar de ese marco tonal. Se volvió realmente ridícula a medida que avanzaba, pero esa ridiculez es lo que la hacía divertida".
¿Cuándo las veremos? Es pronto para decirlo, pero Lionsgate ya está manos a la obra con ello. Mientras tanto, personalmente, sigo esperando una nueva entrega de Pesadilla en Elm Road con Robert Englund (aunque no pertenece a Lionsgate), una utopía a día de hoy, pero soñar no cuesta nada.
Fuente: Bloody-Disgusting
ADVERTENCIAS Y REGLAS antes de comentar en BLOGHORROR
• Comentar con respeto y de manera constructiva.
• No se permiten hyperlinks de otros sitios o referencias a sitios de descarga. 
• Tratar de hablar de la pelicula en cuestión, salvo ocasiones especiales. Nada de interminables debates políticos, religiosos, de genero o sexualidad *
• Imágenes están permitidas, pero siempre con moderación y que no sean demasiado grandes.
• Los comentarios de usuarios nuevos siempre son moderados antes de publicarse.
• Por ultimo, las reseñas y criticas en BLOGHORROR pueden contener humor negro-ácido, que de ninguna forma debe ser tomado en serio! y que tienen como fin el puro entretenimiento satírico.
• Disfrute su estadía 😉