Recién estrenada en el SXSW, The Cellar se prepara para ser estrenada por RLJE Movies y Shudder el día 15 de abril.
El tráiler oficial de la película de terror protagonizada por Elisha Cuthbert que se ha estrenado, revelando algunas e sus escenas de horror.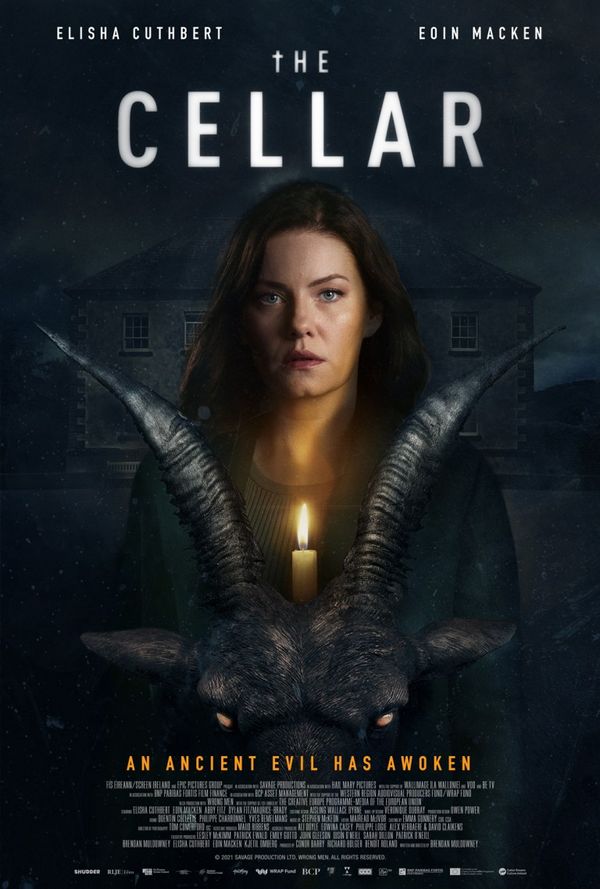 En la película, escrita y dirigida por Brendan Muldowney…

"La hija de Keira Woods (Elisha Cuthbert) desaparece misteriosamente en el sótano de su nueva casa. Pronto descubre que hay una antigua y poderosa entidad que controla su hogar a la que tendrá que enfrentarse o se arriesgará a perder las almas de su familia para siempre."
Eoin Macken, Abby Fitz y Dylan Fitzmaurice-Brady también son protagonistas.
The Cellar es el regreso de Elisha Cuthbert al género del terror, ahora más madurita y con más experiencia. Ella ya había estado en películas como La Casa de Cera y Captivity. La tendremos por aquí con toda seguridad.
ADVERTENCIAS Y REGLAS antes de comentar en BLOGHORROR
• Comentar con respeto y de manera constructiva.
• No se permiten hyperlinks de otros sitios o referencias a sitios de descarga. 
• Tratar de hablar de la pelicula en cuestión, salvo ocasiones especiales. Nada de interminables debates políticos, religiosos, de genero o sexualidad *
• Imágenes están permitidas, pero siempre con moderación y que no sean demasiado grandes.
• Los comentarios de usuarios nuevos siempre son moderados antes de publicarse.
• Por ultimo, las reseñas y criticas en BLOGHORROR pueden contener humor negro-ácido, que de ninguna forma debe ser tomado en serio! y que tienen como fin el puro entretenimiento satírico.
• Disfrute su estadía 😉